Trade Ideas & Chart Analysis For The Week Ahead, May 16th to 20th 2016
EURUSD – Euro/dollar bears still in control, at least temporarily
As we discussed last week in our members trade setups newsletters, the EURUSD false-broke above 1.1450 recently and near-term we see this pair as being more bearish. Whilst under the high of the daily chart pin bar from May 6th, we see risk to the downside and will look to sell strength (upward movement) ideally with evidence in the form of a price action confirmation signal. A move and close back above 1.1530 would invalidate any bearish view.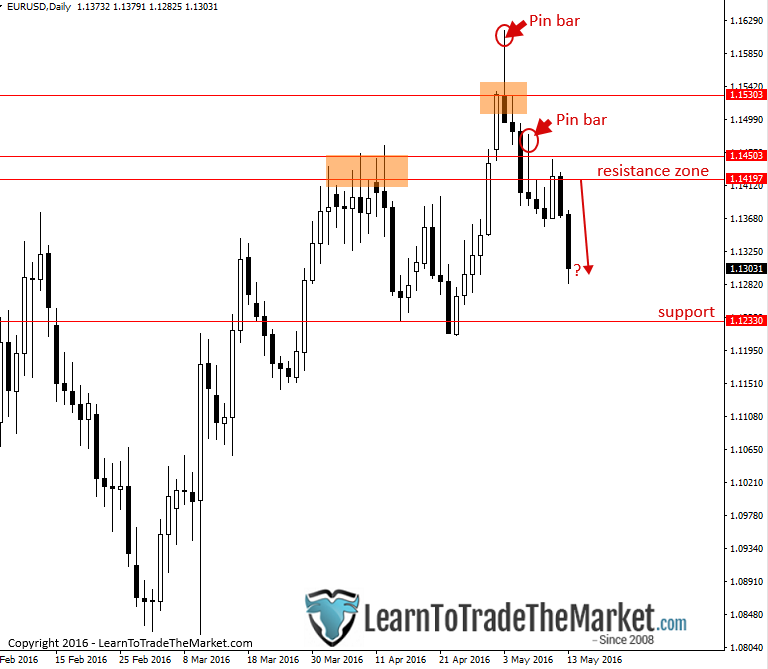 AUDUSD – Aussie/dollar weakness continues
In-line with our recent commentaries on this pair, the AUDUSD remains bearish (weak) and we will continue to look for selling opportunities in this pair on any strength in the coming days whilst under 0.7490.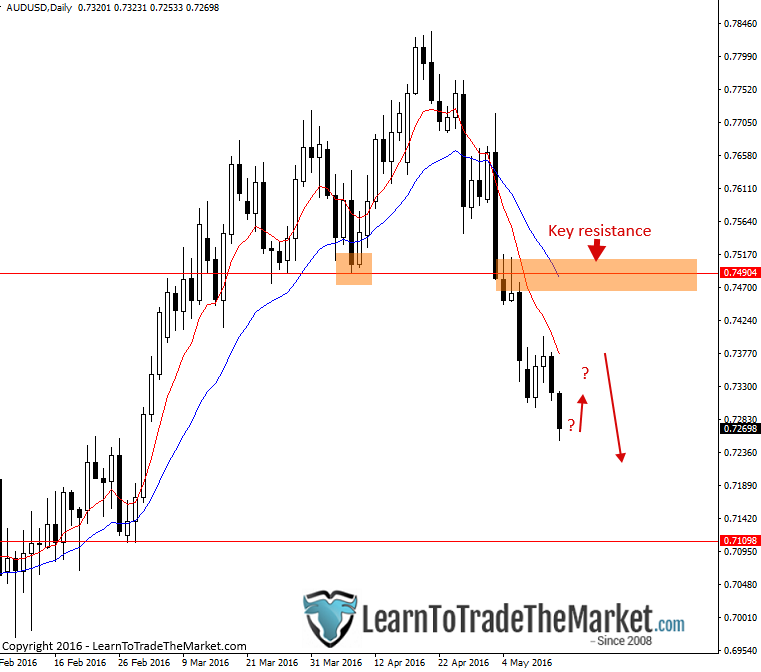 Note: We Use 'New York Close Charts' – Get Our Preferred Charts & Trading Platform Here
NZDUSD – Kiwi/dollar rotates down from resistance
The NZDUSD fell lower last Friday following our May 12th commentary in which we discussed the potential for price to continue falling following the bearish reversal at 0.6840 that formed that day. Anyone not already short can look for sell signals this week on any strength / upward movement near 0.6820 – 0.6840 resistance area.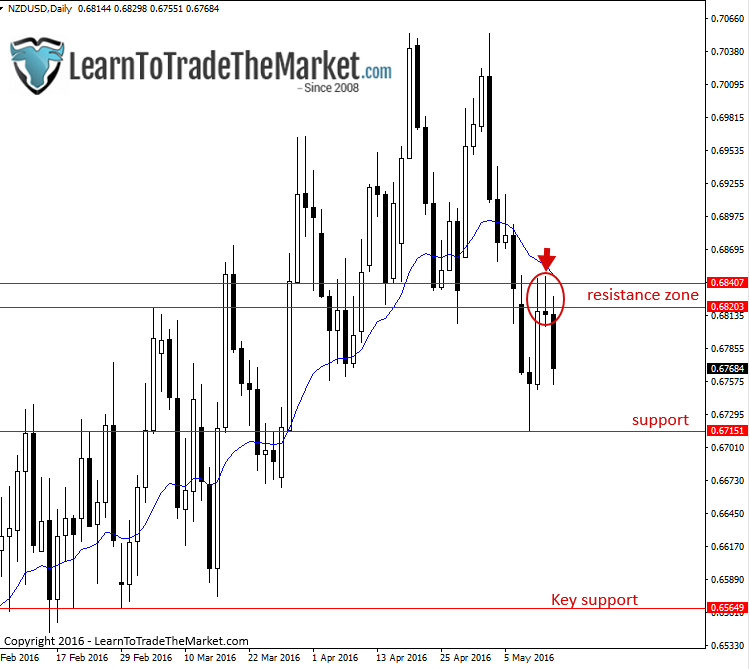 S&P500 – Bullish bias remains whilst above 2000.00
In our weekly trade ideas outlook from last week, we discussed looking to buy the S&P500 from support down near 2030.00 – 2000.00 area. We are still bullish biased on this market whilst above that key 2000.00 support level and we will look to buy weakness near 2000.00 this week ideally on a price action confirmation signal. Check our members' price action trade setups newsletter for updates on potential trading opportunities this week.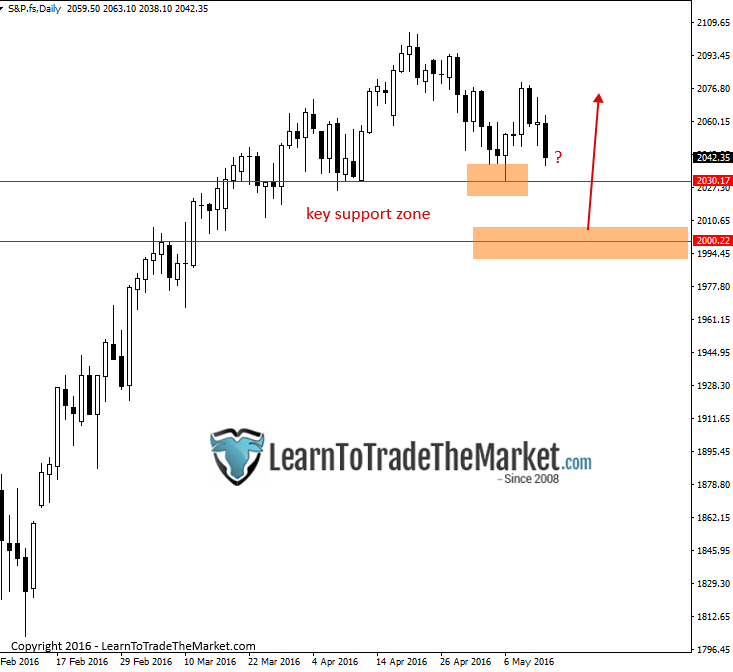 Gold – Looking to buy from support
We remain bullish on Gold and looking to buy it between 1260.00 – 1240.00 this week on any weakness down into that area. Traders can wait for a price action confirmation signal on the 1 hour, 4 hour or daily chart or they can consider a blind entry within that support this week should price fall down into it.
In the members weekly trade setups video, we discuss potential trade setups and detailed analysis on EURUSD, GBPUSD, AUDUSD, NZDUSD, AUDNZD, USDJPY, Gold, Crude Oil, S&P500 and more. For more information on the members daily trade setups newsletter, click here.